He was the first person to cheer me on in my journey to become a Colorado wedding photojournalist, and was the first photographer to shoot by my side at a wedding.  Andy is my favorite photographer to shoot with.  Not only is he crazy-talented, but those weddings he shoots with me are some of my favorites.  We are photographing a couple madly in love on their wedding day, and I'm working alongside the man of my dreams.  It's my dreamboat. Here are a few more love snaps (you know, photographs of couples in LOVE) from Christin and Owen's Vail engagement session.  Gorgeous couple.  Gorgeous backdrop for engagement photos.
...and to see more of Christin's work as a Colorado wedding planner, head over to J.A. Lily Events.  She's a successful wedding planner specializing in Colorado mountain weddings.  ..and she's really the bee's knees.  If you want to work with someone who is as sweet as she is talented, seriously check out her work.
Here are a few engagement photos through Andy's lens.  LOVE the Eagle River they are standing in, and the way he captured the light filtering in through the trees.  He's got such a  photojournalistic eye, which is perfect for Colorado.  He captures the love.  The landscape.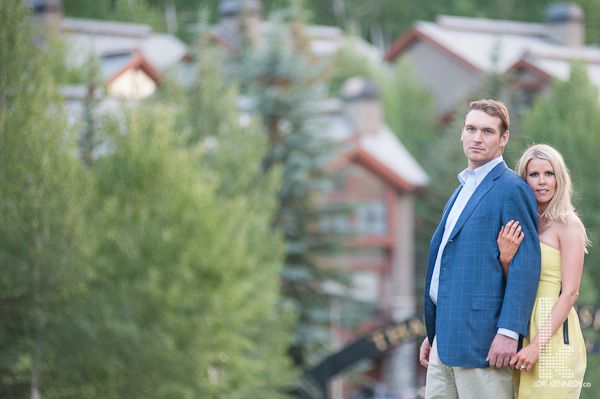 We finished up their engagement photos in Beaver Creek.